Shailaja Dixit
Rewire Community Co-Founder & Executive Director
Shailaja Dixit is a trained Domestic Violence advocate, currently working with local women's organizations in the Bay Area. She is passionate about women's rights, human rights and social justice. Shailaja earned her Masters in Mass Communication from University of Florida. In her spare time she loves to read books, attend local theatre and connect with people and communities.
Shailaja believes deeply that systems can be changed organically and peacefully, by people united. To paraphrase Wael Ghonim, the power of the people is greater than the people in power.
Yamini Dixit
Rewire Community Co-Founder
Yamini Dixit is an ardent environmentalist who is currently leading a global team to create and sustain the organization's green efforts. She is strongly driven to change conversations around gender and sexuality in the community, and believes that one can always spearhead a reform by living with intention and passion.
Yamini is an avid sports fan, having played national level basketball in India. This love of sports has always been a grounding presence in her life and she has conducted basketball workshops for women in the community. She is also a trained Domestic Violence counselor and believes in creating a space filled with humor and empathy.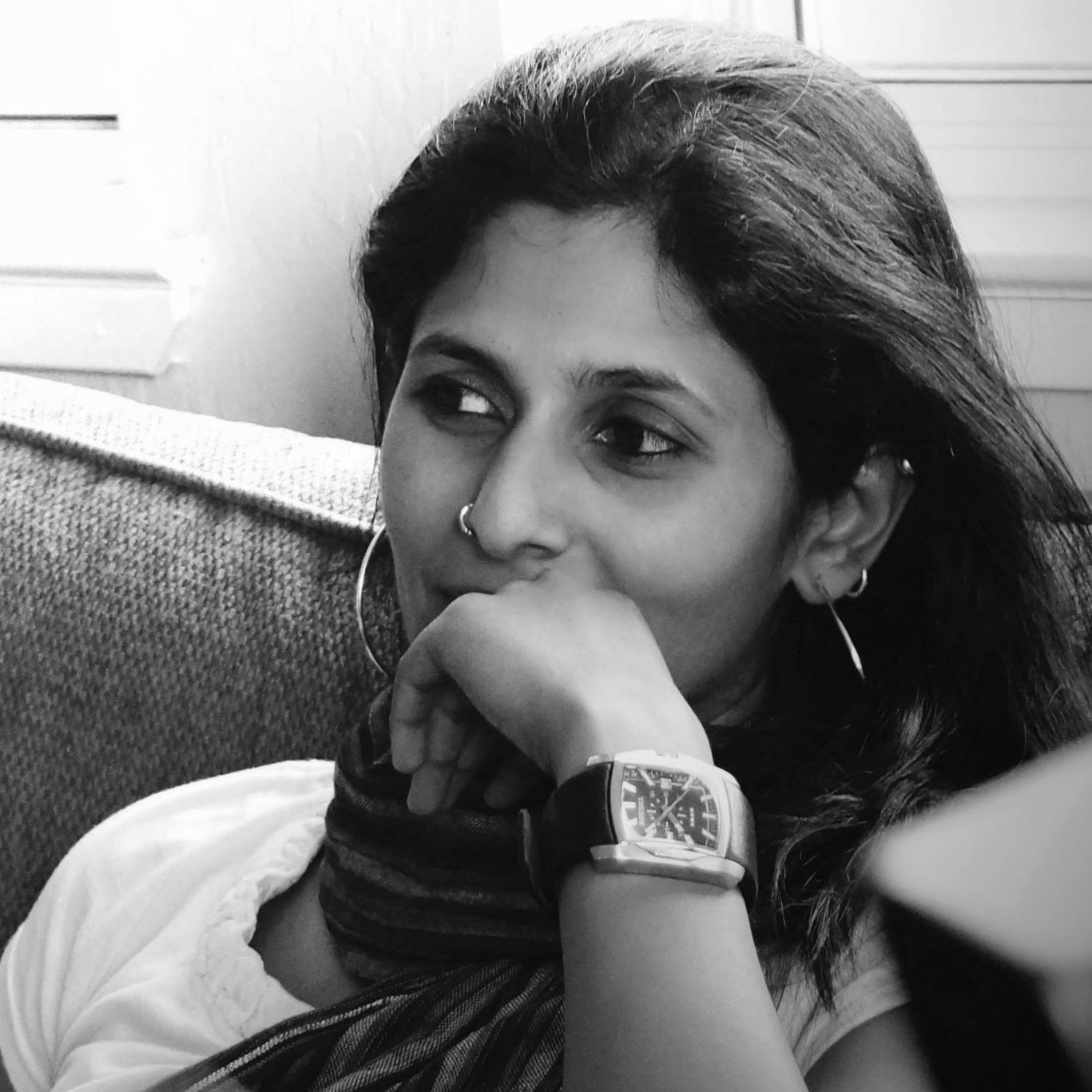 Roohi Agarwal
Rewire Community Co-Founder & Board Treasurer
Roohi Agarwal uses her passion for dance and art to build community. Her summer dance programs have been hugely popular in giving a platform for many women who want to reconnect to their love of dance. She believes that dance is a joyful way for women to create lasting friendships with each other. She is a staunch believer in re-imagining things around the house to make beautiful art, and has held many workshops for children.
She is an Engineer by profession and in addition to having a full time corporate career, has always been engaged in volunteering for many non-profits for women.
Bhakti Bhale
Rewire Community Operations Director
Bhakti is a small business owner and a active member of the community. She believes in empowering women at the grassroots levels and enthusiastically volunteers her time towards initiatives that build community and encourage women and youth initiatives. She joins Rewire Community as the Operations Director bringing with her a wealth of expertise in building organizational infrastructure combined with amazing, affectionate energy for all that is Rewired!
Vaidehee Durgude
Rewire Community Youth Program Coordinator
Vaidehee is a junior at Monte Vista High School with a love for learning and creating. She loves writing, science, art, and mediocre puns, and she is dedicated to inspiring change through communication. In her spare time, she is a shameless self-promoter of her Instagram and an ardent fan of romantic comedies. She believes, as philosopher Theodor Adorno writes, that "the only philosophy that can be responsibly practiced in [the] face of despair is the attempt to contemplate all things... from the standpoint of redemption."
Eshna Kulshreshtha
Rewire Community Youth Program Coordinator
Eshna is a sophomore at Dougherty Valley High School. She loves science, math, and playing the bassoon. In her free time, she likes to read, listen to music, and spend time with her dog. She believes that in order to make any kind of difference, everyone must make a change.
Mahika Arya
Rewire Community Youth Program Coordinator
Mahika Arya is a sophomore at Dougherty Valley High School is one of the Youth Leads of Rewire. She's passionate about human equality, the importance of politics for teens and the benefits of the internet. She loves sleeping, listening to music and watching Netflix. Mahika believes that the amount of potential the youth has is insurmountable, and putting it to good use is such a powerful way to send messages to her community. Being true to oneself and not changing to fit other's definition of good is the first step to being happy. As one of her favorite singers, Troye Sivan, says "If I'm losing a piece of me, maybe I don't want heaven."
Vasanth Pugalenthi
Rewire Community Website Admin
Vasanth Pugalenthi is a sophomore at California High School. He enjoys going outside, spending time with his friends, and playing video games. Vasanth also loves working with computers and programming, and is now using this passion to support Rewire Community's website.